The Watsons Go to Birmingham - 1963
Written by Christopher Curtis
Reviewed by Alyssa H. (age 11)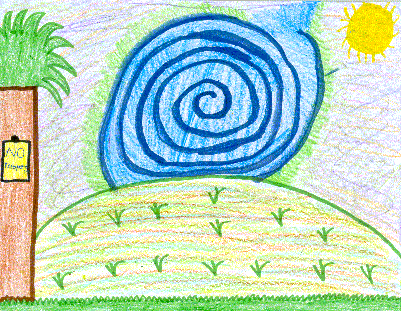 This book is about a wacky family. It is hilarious, and keeps you entertained when reading because you're always laughing. This family visits their grandma in Birmingham. They have some very exciting adventures while they are in Birmingham and at home. Also kids, if you get in trouble a lot you can learn a lesson from this book! If you keep on, you will learn that bad things can happen. If you like brown bombers, this is definitely the book for you!!
I really liked this book! It's fantastic! It is extremely funny and can brighten your mood when you are having a bad day. My favorite part is when Kenny, the youngest son, got caught in the "whirl pooh" and was seeing things under water. I liked this part because it was fascinating to hear what happened and what he did. I liked the character Kenny because he was always the one who never got in trouble. He is really smart but gets picked on. I like kids like that in a book because eventually they meet a person and become friends with them. There was a character named Byron who was always getting in trouble. He reminds me of some boys in my class. He doesn't really care about any work and anyone's feelings.
I highly recommend this book because it is a humorous, inspiring book that kids all around the world would enjoy. It can teach you not to stir up trouble. If you do you have to suffer the consequences. If you like funny books this book is for you. It will make you laugh the whole way through. This book is an entertaining weird, wacky family that kids can relate to and joke about!