Charlotte's Web
Written by E.B. White
Illustrated by Garth Williams
Reviewed by Al Hareth A. (age 10)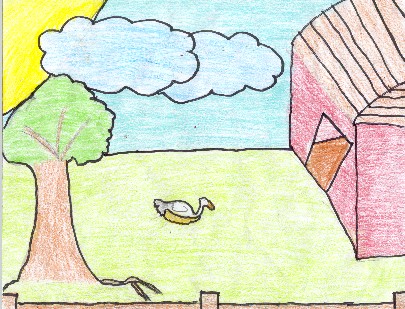 Charlotte's Web is about a pig who is saved two times from death. The first time he was saved by a girl named Fern, because he was too small, and her dad was going to kill him. The second time he was saved by a female spider named Charlotte. Wilbur was saved because a sheep told him that he was going to be killed and eaten by the family that owned the farm. If you want to find out how Charlotte saved Wilbur read the book yourself.
I loved Charlotte's Web because of the characters. I like the characters because they talk and some are very funny. The characters I liked were the Goose, Gander, Wilbur, and Charlotte. I liked those characters because they are very clever. My favorite part of the story was when Charlotte writes words in her web about Wilbur to save him. I have read another book like this called ,?Where the Red Fern Grows.? Charlotte's Web is like , ?Where the Red Fern Grows? because in both books something dies for a sad reason.
Charlotte's Web is a very good book. I recommend it to you because it is one of everyone's favorites. Because I love Charlotte's Web I am sure a big audience would like it. I am sure you will be interested in Charlotte's Web, because it has a good plot and clever characters. Also the setting is at the farm and the authors writing style is very good.