Shelter Dogs Amazing Stories of Adopted Strays
Written by Peg Kehret
Reviewed by D'Quan H. (age 11)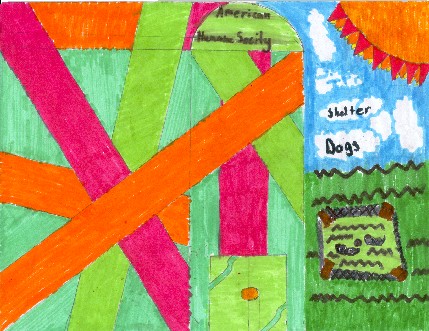 If you like amazing stories you?ll like this book. The book is about dogs that had special talents who no one wanted. All the dogs are very nice and very smart but something happened to make some of them different. Those dogs were trained to do good. If you want to know the rest you will have to read it and find out because my lips are sealed.
I think Shelter Dogs is awesome because I love dogs. The part of the book that I found to be interesting was when he people picked mixed breed dogs for important jobs. The dogs reminded me of myself because that?s my sign in the Chinese Zodiac. Most or all stories were about mixed breed dogs. One dog in the story could actually alert his owner of a seizure which I thought was pretty amazing.
I recommend Shelter Dogs because it?s informational and entertaining. If you are a dog person you will love this book. The interesting part of the book is that after it tells a story about a dog there?s information about something in that story.