The horror at camp jellyjam
Written by R. L. Stine
Illustrated by R.L Stine
Reviewed by Alexis M. (age 11)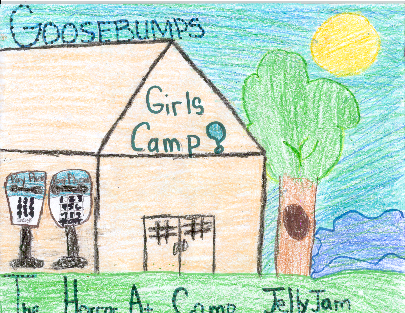 This is a book about two kids that have been in a car accident and were trying to find their parents. A guy from a camp nearby where the accident had happened took them to the camp. At the camp everyone had to win five King Jelly Jam coins before they could go to the walk of fame. But what they two kids didn't know was that it was really the walk of horror. You can find out the rest if you read the book!!!
I like this book because it is scary, and I like scary things. Another reason why is I love the book is because of the author R.L Stine because he is a great person and he loves to read and write just like I do. The last reason is because I have fun and laugh while I'm reading the book!!! My favorite character is Amber because she adds to the mystery of the story,
I would recommend this book for kids that like scary stories and also kids that like mystery books. Elite and Amber and Josh are the people that make this book good!!!!!!!