The Long Patrol
Written by Brian Jaques
Illustrated by Allan Curless
Reviewed by Drew L. (age 11)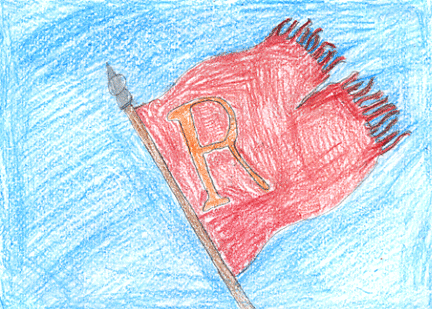 Clang! "Victory is ours!" someone shouted into the night sky. Had the Redwallers and Long Patrol hares won, or the evil Damug Warfang and his Rapscallion horde? A young hare named Tammo wanted to join the Long Patrol, the army of hares that defends the coast from sea rats. The Redwallers, are trying to repair their South Wall before the Rapscallions come! Will a strange squirrel solve Tammo's problems? Will a hidden tunnel reveal the South Wall problem?
I thought The Long Patrol was great. It was action-packed and intriguing. My favorite character was Mige Manycoats. He was a master of spying and disguise. That's how he got into the vermin camp. In the beginning of the book, Tammo the hare is troublesome and irresponsible. After the war, he is wise and responsible. It is part of a series called Redwall. It is similar to the other books because it shows the main character maturing and becoming a great warrior.
I recommend this book for kids 9 and older. There are some funny parts but it is somewhat violent. It has a good plot of good vs. evil. There are many unique characters in the book. To find out more, read the action-packed, exciting book, The Long Patrol!