Where's The Fly?
Written by Caron Lee Cohen
Illustrated by Nancy Barnet
Reviewed by Ashley C. (age 7)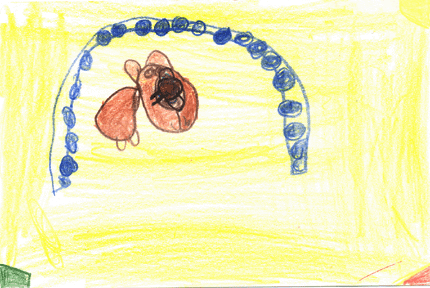 This book is about a fly sitting on a dog's nose, in a flower bed, against the house on the earth. We live on the earth. Little things live here and big things too. The fly sat in the dog nose and the dog sat on the flower bed and the flower bed it was against the house. I learned about flies and the earth and the ocean.
The book made me feel happy because the fly sat on the dogs nose. I think the fly is tired. It made me happy because I like dogs and flies. I think the story has a lot of silly question because they keep asking where is something and the thing they ask about is always on something else.
I think that this is a good book for beginners so they can learn how to read. My family and friends would like this book too.