The Mixed-Up Chameleon
Written by Eric Carle
Illustrated by Eric Carle
Reviewed by student in PAL After School - Group 2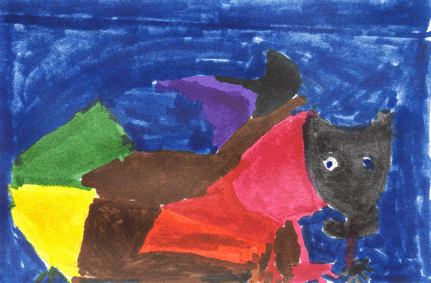 The story is about a chameleon that walks up into a zoo and sees great animals and wishes to change into the animals that he sees. He wants to change into a polar bear, and a flamingo a fox, a fish, a deer, a giraffe, and a turtle. In the end he wishes to be himself again.
I like this book because right before the end the chameleon changes into these funny looking animals. I think the illustrations are neat because they are in bold print and not sloppy. The book reminds me of when I went to the zoo and I saw chameleons camouflaged. I almost couldn't see them.
I think people should read this story because people might get ideas from this book, like to be yourself! I think kids should read this book. I think kids will enjoy this book because if you be yourself, you be cool!