Cat on the Mat
Written by Brian Wildsmith
Illustrated by Brian Wildsmith
Reviewed by Juheiry R (age 10)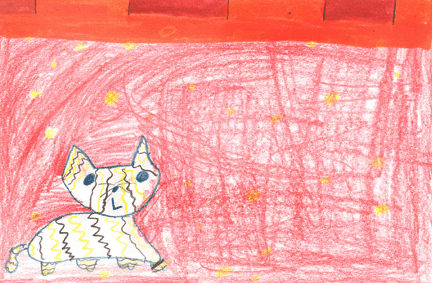 This book is about a cat on the mat. The cat was happy. The cat got mad when all these animals sat on the mat. The animals that sat on the mat are the cow, the elephant, the dog, and the goat. The cat chased the animals away. The cat now is happy.
I like this book because the animals sit on the rug. I did not like the pictures so much. I think that people want to be like the cat on the mat so they can have room.
I think my family and friends should read this book. Kids will like it too especially if they like cats.