Harry Potter and the Chamber of Secrets
Written by J.K. Rowling
Illustrated by Mary Grandpre
Reviewed by Christian H. (age 12)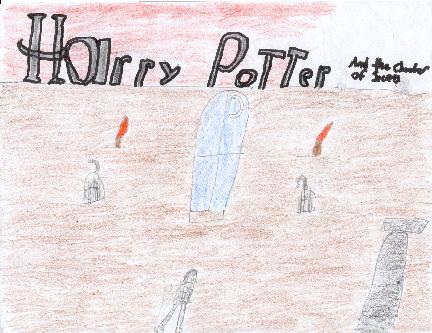 This story is about a boy named Harry Potter. His aunt, uncle, and cousin treat him like trash just because he is a wizard like his mom and dad. But one night a house elf named Dobby warns Harry Potter not to go to Hogwarts School of witchcraft and wizardly this year because history will repeat itself. Why will history repeat itself? You will figure it out when you read Harry Potter and The Chamber of Secrets.
My favorite part is when the first quidditch game starts between Slytherin and Gryffindor. The book makes feel happy, and it makes you wish there was a school of witchcraft and wizardly. I think this book was really cool because of all the magic, quiditch games, and all of the mysterious secrets about Harry Potter's past. The special thing about this book is that it makes you have a big imagination.
I recommend that you read this book because I want you to enjoy this book as much as I did. Any type of reader from ages 9-12 that likes magic, ghosts, goblins, and people flying on brooms will be in for quite a surprise when they read this book. The interesting thing about this book is all of the neat stuff Harry Potter gets to do, like fly on a broom and go to lessons that have to do with magic and all sorts of stuff.