Love That Dog
Written by Sharon Creech
Reviewed by Shawna D. (age 11)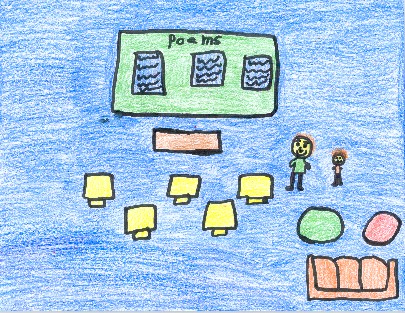 Love That Dog is a book of poems. There was a little boy who was scared that an author would probably not come to his school. So he wrote a letter telling him that if the author couldn?t come, the little boy would understand. The boy would wait. Then when he went to school the author came and the little boy was so happy.
I think this book is wonderful because I love all of the poems in it and the author that went to the boy?s school. My favorite part was when the author came because sometimes authors have so much work to do that they are not able to come. This reminds me of when I wanted someone to come over, but they couldn?t because they had too much work to do at their house. It made me feel sad when the car hit the dog because the boy threw the ball across the street, and the car hit him. I like this part of the book because it is interesting when the boy writes a letter to an author.
I think you should read this book because it is my favorite book. I would recommend that students in 5th grade read this wonderful book of poems.