A Birthday For Frances
Written by Russsell Hoban
Illustrated by Lillian Hoban
Reviewed by Starr H. (age 8)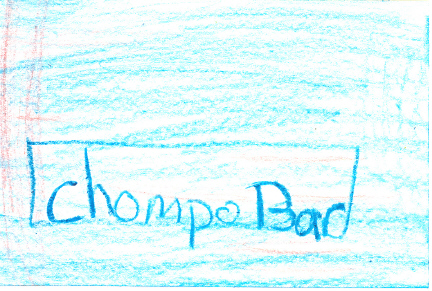 The book was about when Frances was having an imaginary friend in the house and she was riding the broomstick and she was acting like it was her horse. She was really happy that she bought her sister Gloria a present for her birthday. She bought her a chocolate Chompo bar and she was really happy that it was the girl?s birthday. Her mother gave her money so she could buy Gloria a bubble gum and while she was talking to the Dad she was eating the bubble gum when it was Gloria?s birthday. She was talking to Gloria and she said that she has to owe her one of her bubble gum.
I liked the book because Frances was being mean to Gloria and that?s not nice to be mean to other bears. I also liked the book because it was a nice story that her sister was going to buy Gloria a birthday present and she found her birthday present and then she ate the four gumballs. She said she?s going to have to give Gloria another four gumballs. My favorite part is when the girl started to be nice to Gloria. My favorite picture was when she gave Gloria the Chompo Bar and she was squeezing the Chompo bar.
I think girls and boys would like the book because they like gumballs and they like a lot of different kinds of candy bars. Everyone would like the book because the story is nice. Some books are sad and some books have feelings and if you feel sad and you read this book you will feel really happy that you?re reading this book. No matter what grade you?re in you can start reading.