Ramona the Pest
Written by Beverly Cleary
Illustrated by Louis Darling
Reviewed by Michelle D. (age 8)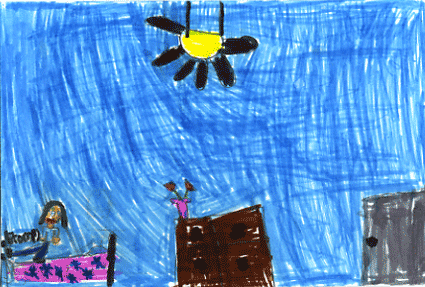 The story was about Ramona Quimby. It was about Ramona being a big pest. She likes to smart off with teachers and her parents and family. Ramona's sister, Beezus, thinks Ramona is the biggest pest in the whole world. Ramona was five years old. She liked to chase Davy all around the playground. She also boinged Susan's curls. Ramona tried to drop out of school at the end.
I think this book was funny. I think Ramona was funny because she was bad all the time. I liked the part when Ramona boinged Susan's curls the best. It's my favorite part because Susan would tell the teacher, and Ramona would get in trouble. This story reminds me of my little cousin. She is a pest. She kicked the wall before just like Ramona did.
I recommend this book because it is enjoyable. Ramona was a very funny character. I think students older than second grade could read this.