Ramona the Pest
Written by Beverly Cleary
Illustrated by Louis Darling
Reviewed by Christian B. (age 8)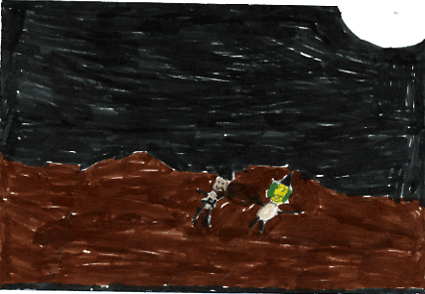 Ramona is five, and she is in kindergarten. Ramona got stuck in the mud once and then Henry the crossing guard had to get Ramona out. Ramona got an engagement ring made of a worm and was boinging Susan's hair. All the time Ramona was a pest to everyone. She showed her tongue at Mrs. Wisser when she asked '' Cat caught your tongue?'' In the end, she was a kindergarten dropout for about a week.
This story is really funny. I like it a lot. Ramona does a lot of funny things. My favorite part was when Ramona chased her classmate, Davy around. It's hilarious when Ramona tries to kiss Davy. Ramona reminds me of my cousin and my little sister. My cousin is a big pest and my sister doesn't listen, just like Ramona.
I recommend this book because it is hilarious. I laughed a lot when I read it. I think that kids about nine years old and higher could read it on their own.