Ramona the Pest
Written by Beverly Cleary
Illustrated by Louis Darling
Reviewed by Austin T. (age 8)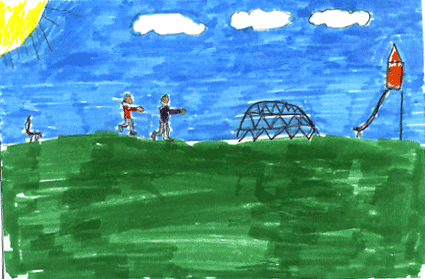 This is a story about a girl named Ramona. She is five years old, and in kindergarten. At recess time she chases a boy in her class named Davy to tries to kiss him. She always boings Susans curls. She was always a pest! She was even a pest to her teacher.
I thought this book was very funny. I really liked the time when Ramona chased Davy around. That was funny. This story reminds me of my brother because he bugs me when I'm doing something, and Ramona always bugged other people. My favorite character was Ramona. She did bad things that turned out funny!
I recommend this book to my whole family because they like old books. Kids who are seven and up could read this book if they can read chapter books.