No, David
Written by David Shannon
Illustrated by David Shannon
Reviewed by Luke W. (age 8)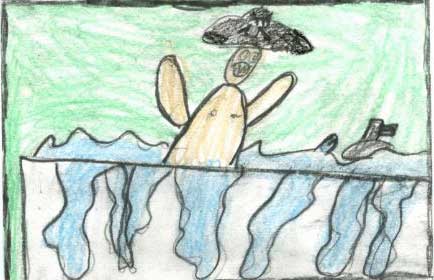 This story is about a little boy named David who keeps getting into trouble. He over flowed the bath tub, chewed with his mouth open, he picked his nose, he ran down the street without his clothes on and he played with his food. His mom kept telling him NO, but David didn't listen. Finally she told David to come here and he stopped doing bad things after he sat in time out. Mom ends the story by saying, "Yes, David I love you".
I liked this story because it's funny when he's sound asleep with all his clothes on and I have actually done that too. This story also teaches you a good lesson, you should always listen to your mom.
I think kindergarten through third grade could read this book because it is easy to read. Also it teaches you the importance of listening to your mom.