Because of Winn Dixie
Written by Kate DiCamillo
Reviewed by Amie C (age 10)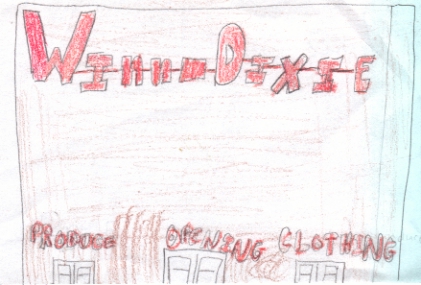 All of the kids at school call India Opal Buloni lunch meat. Her dad calls her Opal. Opal calls her dad the preacher. They just moved to Florida, and she has no friends. Opal went to the Winn-Dixie Grocery Store to get some white rice, a box of macaroni-n-cheese, and two tomatoes. When she got there, there was a dog running around. People were yelling and screaming. The manager was upset and wanted the pound to come for the dog. But Opal couldn't let them take him to the pound so she said the dog was hers and named it Winn-Dixie. Then she took the dog home. When they got home she asked the preacher if she could keep the dog. Well he did say to help the less fortunate, so he had to say yes, as long as he gets a bath. Winn-Dixie gets himself and Opal a lot of friends. One of her friends plans a party. During the party they loose Winn-Dixie. If you want to find out if they find Winn-Dixie read the book yourself.
This book is funny when Winn-Dixie smiles and then he sneezes. My favorite part was when they lost Winn-Dixie. Then Opal and the preacher go out looking for him. If you want to find out if they find Winn-Dixie or if they lost him forever read the book yourself. I think that Opal changed in this book because now she has not only a lot of friends but one very special friend because of Winn-Dixie.
I recommend this book for people who like to have a good laugh now and then. Also for people who like dogs and adventure.