Prize Pumpkin
Written by Stan & Jan Berenstain
Illustrated by Jan &Stan Berenstain
Reviewed by Kimberly S. (age 8)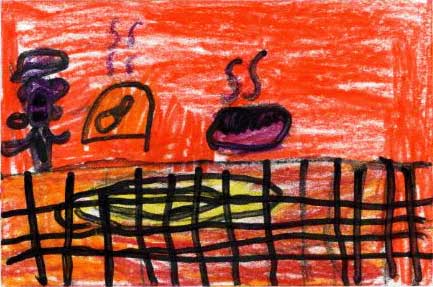 The story is about pumpkins and a pumpkin contest. Papa Bear grows a pumpkin and calls it the Giant. He is sure is pumpkin will win the contest for being the biggest at the fair. But Papa Bear sees a pumpkin called The Monster and it is maybe just a little bigger, rounder, and oranger than his Giant. Sure enough The Monster won, but that's okay because it was Thanksgiving and they made lots of pumpkin pies from the Giant pumpkin.
I like this story because it is a Berenstain Bear book and they are always fun to read. I also like the pictures because they are cartoons. This reminds me of when my dad grew pumpkins but not as big as the Giant.
I think you should probably be in third grade to read this book because some of the words are hard. It would also be fun to read at Thanksgiving.