The English Roses
Written by Madonna
Illustrated by Jeffy Talrimari
Reviewed by Mazie L. (age 8)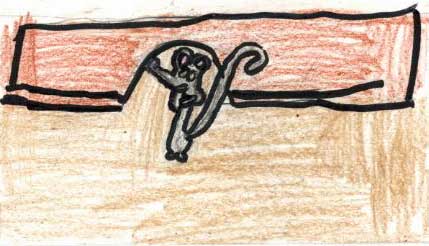 The English Roses are not very nice girls. Their names are Amy, Nicole, Charlotte, and Grace. They are really really mean to a girl named Binah. The Roses think she gets too much attention. Suddenly a fairy god mother appears and says before you think about trading places with Binah maybe you should see what her life is really like. The fairy god mother showed them Binah's life of cooking, cleaning, and even taking out the trash. They also found out that Binah had to do all this because her mom had died and she has to help her dad. The Roses decide not to trade place with Binah and even begin inviting her over. They go on picnics and sleep overs and they all become the best of friends.
I think this story has an important lesson in it. It does not matter how you look at all on the outside, it's what's on the inside that counts. I also like this story because it is funny especially the fairy god mother and the way she acts. I also like this story because Madonna wrote it and I like her singing.
I think girls should read this book because it is about girls and friendship. I think girls in second grade or older would find this book easy and fun to read.