Hop on Pop
Written by Dr. Seuss
Reviewed by Maggie H. (age 8)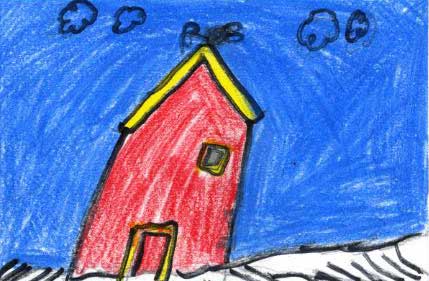 This Dr. Seuss story is about all the people Pop meets. Some are Red, Ned, Pat, Mouse, and Mr. and Mrs. Brown. Pop meets Red and Ned in bed. Mouse is on a house and Jim is after him. Pat sat on a hat, a cat, and a bat; but better not sit on dad. Because dad is sad and had a bad day. Mr. Brown is upside down. He eats a snack with Mr. Black. Pop meets lots of other people too and learns all kinds of words big and small.
I like this book because it is fun to read because it rhymes and uses opposites. The pictures are also funny and kind of silly they make you laugh. I have a little sister and will soon have a new baby sister and can't wait to read this story to them.
Any age could read this book because it is easy and fun to rhyme. It would be a really good book for someone who is just learning to read because can teach them rhyming sounds.