Kung Fu Pigs: Hostages of the Jade Wolf
Written by Keith Brumpton
Illustrated by Keith Brumpton
Reviewed by Tyler N. (age 9)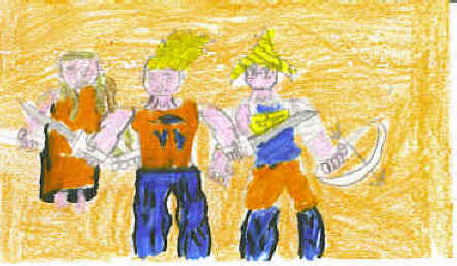 A young warrior pig named Rinki must save the emperor?s wife and son. They were taken hostage by Jade Wolf. Along the way, he met two others?Stinki, a samuria pig, and Dinki, a master at using a bo-staff. Read and find out what happens next.
I thought this book was great because it is packed with action and thrilling. I felt like I was in the story and part of the action all the way through. The illustrations are better than good?they are great! This book reminds me of the time my friends and I were playing like we had swords, bows, arrows, and all that other cool stuff.
I recommend this book to people who like action, a good story, and comedy. I think you will like it too.