Good Night Moon
Written by Margaret Wise Brown
Illustrated by Clement Hurd
Reviewed by Alex B. (age 8)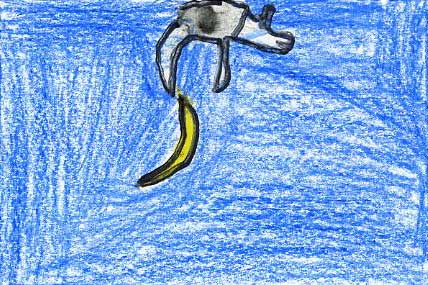 There was once an old lady who was a grandma. She was trying and trying to get her grandson to sleep. First he repeated these words after his grandma, comb, mush, cow, and still couldn't get to sleep. Then he said goodnight to all the things he could think of like a cow jumping over a moon, a kitten, a pair of mittens, and more. Then he finally went to sleep.
I like this story because there is a little mouse hidden on almost every page and you have to look very carefully to find it. I also like it because finding the mouse makes the story fun to read and look at. I think it's a good bedtime story and remember my dad reading it to me.
Moms and dads could use this book to read to their children because it puts them to sleep. I think kids will like it because of the nice pictures, especially the mouse.