Captain Underpants
Written by Dave Pilkey
Reviewed by Kayode A. (age 7)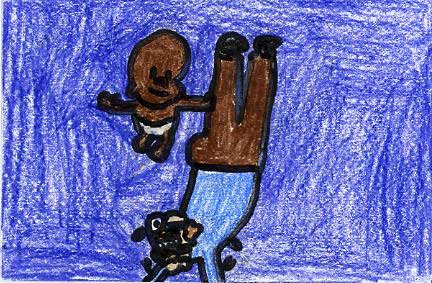 This story is about a baby, a villain, a dog, and a person named Captain Underpants. The story begins with the baby being born and the doctor spanking him out the window. The story is full of adventure. The baby falls into the super juice and the dog drinks some of it. They do amazing things. The villain makes a machine to steal the super power away from the baby and dog. You won't believe what happens next? Read this great adventure story and find out.
I like this story because it is written like a cartoon series. I also like it because it has a baby and I have a baby brother. It think it would be cool if I had super powers.
I recommend second graders read this funny adventure book. I think it would be hard for younger students to read this story because they might not understand the funny parts.