Tales from the Homeplace
Written by Harriett Burandt
Reviewed by Price R. (age 10)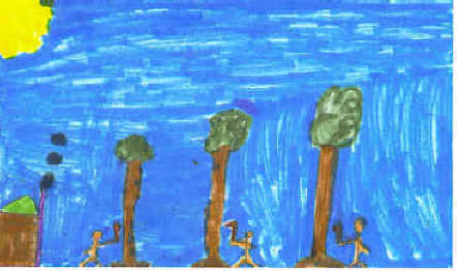 This story is about some kids that tell stories about their home places. They take an adventure to a Texas farm and go camping in the woods. One night they hear the sound of a wolf. They see footprints leading into the mountains and follow them. They were sad to see people cutting down trees with their axes. They are polluting the air and killing all the animals. What do you think they did?
My favorite part of this book was when they went into the woods. They heard a sound and thought it was a person, but it was a wolf. I think this book was both very entertaining. I would have liked it better if it would have had some illustrations. I enjoyed this story a lot because I love to go camping.
I recommend this book for kids from 8-14 years old. People who enjoy camping and nature would love this story.