Shiloh Season
Written by Phyllis Reynolds Naylor
Illustrated by Phyllis Reynolds Naylor
Reviewed by Kelly S. (age 9)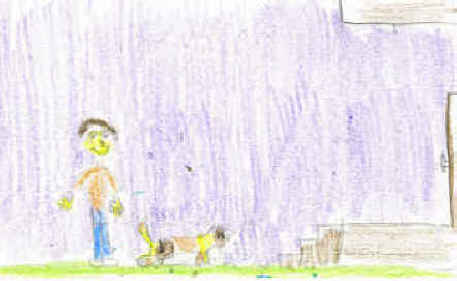 This story is about a boy named Marty who spends two whole weeks doing the hardest, meanest jobs Judd Travers can think of to get a beagle of Judd's. Soon, Marty gets the dog and named the dog "Shiloh." Hunting season is coming up and Judd starts drinking heavy. Everything that Judd sees moves and he shoots. Will Shiloh get shot? You are going to have to read the book find out.
I love the part when Marty and Shiloh go to Judd's house to just visit at the end of the story and for the very first time, Shiloh licks Judd's hand. It made me want to cry. I love the strong details in the story. They made me feel like I was there watching them. I feel like Marty sometimes because I say my words wrong sometimes. I am very brave just like Marty and Shiloh. I always like going on adventures just like them too.
I would recommend this book to people who like dangerous, exciting adventures. It would fill the hearts of every reader with excitement and joy!