Gold Rush Fever
Written by Penn Mullin
Illustrated by Penn Mullin
Reviewed by Heath H. (age 10)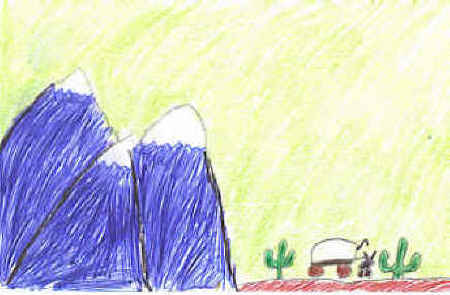 This book is about a gold rush. A family has to go across deserts and over mountains in covered wagons. They had no food and little water. Do you think they got there? You have to read the rest of the book for more information.
I loved this book because I like history, cowboys, and adventures. History is my favorite subject. This reminds me of a time when my sister and I were playing Cowboys and Indians. When we heard the bell ring for the cookies, it was the biggest cookie rush! I've been in so many adventures, I won't read a book without one. There's no telling how many times I've turned down a book without cowboys.
I would recommend this book because it has different things than we have today. For example, ten cents then is comparable to one cent today. Anyone who likes history would love this book. It is also a great book because it has a lot of exciting words and pictures. Better yet - it has history!