Janitor's Boy
Written by Andrew Clements
Reviewed by Lyndi W. (age 9)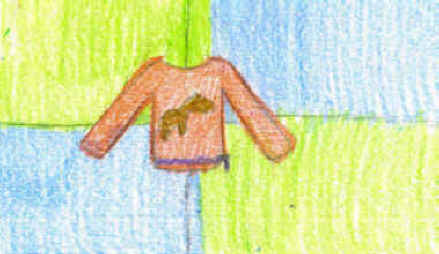 This book is about a thirteen year old girl who has to wear a unicorn sweater on her seventh grade picture day. After saving her friend, Miranda from getting green paint all over her new outfit, Lizzie McGuire learns that picture day isn?t about great outfits or having the best hairstyle. It is about creating something you can look back on.
I liked this book because I can relate to it. Every girl wants to look the best on picture day. They want to have the best hair, clothes, jewelry, and shoes on that day. Just then, your parents ruin it all by dragging out that ugly sweater or dress?yuck!! This book is hilarious. If I had to wear that red sweater, I would be so embarrassed! My favorite character was Lizzie because she is the one everything funny happens to. My favorite part is when she saves her friend Miranda.
I recommend this book to girls ages 7-11. Girls who watch the Lizzie McGuire show are bound to like this book. That is why I picked this story.