The Titantic Lost and Found
Written by Judy Donnelly
Illustrated by Keith Kohler
Reviewed by Melissa H. (age 9)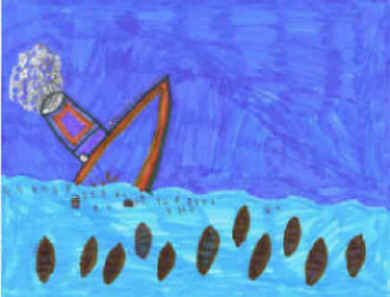 This book is about a ship that is sailing from England to America. It is a ship that people think will never sink. This is the true story of the sinking of the famous Titanic.
One chapter called ?Iceberg? caught my attention because in one of the pictures it shows a huge iceberg in front of the Titanic. I learned some awesome facts about history from this book. I think this book is interesting because it is a true story. While I read this book, I felt determined to keep on reading to the end because some shocking and interesting things happened. This book made me wonder what it would have been like if I had been on that ship.
I recommend this book to people who like adventure and surprises. The interesting thing about this book is that it is true and the ship is still somewhere in the ocean.