Revolutionary War on Wednesday
Written by Mary Pope Osborne
Illustrated by Sal Murdocca
Reviewed by Tra H. (age 10)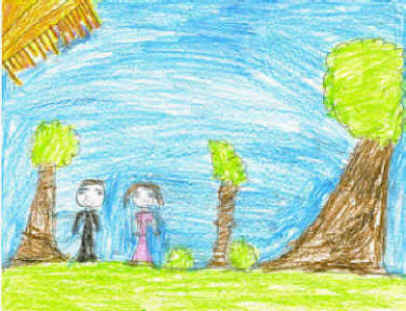 This book is about the Revolutionary War. Two children named Jack and Annie are at an awesome magic tree house. This magic tree house is special because when they go there they always end up in the past or future to see things nobody their age has seen before. When they travel to the Revolutionary War they find out how people used to dress and what is was like to live during at war at that time in history.
I liked this book because it is about the Revolutionary War. This story reminds me of when my cousins and I were playing like we were in a war. My favorite part is when the war began. I can relate to this book because I?ve lost some of the people like my grandpa that I admire. This book has a lot of good parts in it and great pictures. You feel like you are really there.
I recommend this book because it has a good beginning, middle, and ending. It tells about what happens and has good word choices.