Bud, Not Buddy
Written by Christopher Curtis
Reviewed by Hope P. (age 9)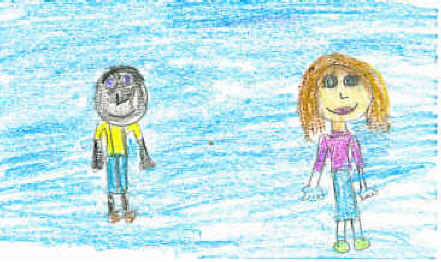 This exciting book was about a boy named Bud. He wanted to know who his dad was, but before he could ask his mom, she died. He was sent to the orphanage. Bud escaped. Where will he go next? Read the rest of the story and find out what happens next.
My favorite character was Ms. Thomas because she is nice to Bud and acts like a mom to him. My favorite part was when Bud met her. If you really like exciting stories, this is the book for you. I liked this book a lot. It was sad, but wonderful. In this story, I learned not to judge a person by their cover because what looks mean on the outside might not be sweet on the inside. I can relate to this story because sometimes I lie and listen in on conversations.
I would recommend this book because it is upsetting, but interesting. People who are not bothered by people dying would like this book.