Holes
Written by Louis Sachar
Reviewed by Paul L. (age 10)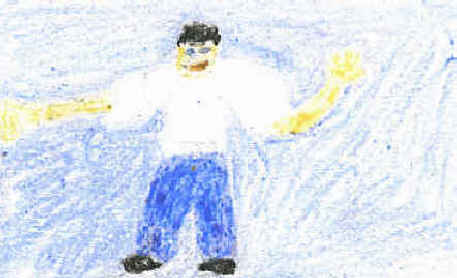 This book is about two boys. One of the boys steals a car and the other steals a pair of shoes. They both get caught and sent to a camp where they had to dig holes. They were digging to find gold. You will have to read the book to find out if they strike gold or not.
My favorite part was when they stole the truck because it looked funny. This is a fun book to read. It reminded me of a friend of mine who got caught stealing. Zero was my favorite character because he defended his friend. He also changed for the better in this story.
I recommend this book because it is very easy to read and interesting. I think this is a great book for kids of all ages.