Superfudge
Written by Judy Blume
Reviewed by Gabe J. (age 9)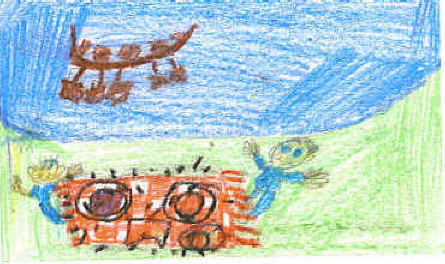 This book is about a boy named Peter Hatcher who lives in New York. He thinks he knows it all, but his mother has two mammoth surprises for him. He has one friend and he makes a new one. Fudge, his brother, runs away and blames it on someone else. Fudge gets an annoying animal. Peter has a pretty cool animal though. If you want to find out what I?m talking about, you should read the book.
I think this is a fantastic book because it tells people what it?s like to have a younger sibling. I think Peter is a great character and I can relate to him because I have an annoying sibling also. I really liked the part where Peter?s animal sics someone in New York. Personally, I think Judy Blume is the best writer ever. She always makes me wonder what will happen next. I related to the sibling rivalry since my siblings and I used to always fight. I now know how my parents would react if I ran away.
I would recommend this book because you can?t put it down even if your mom or dad were yelling for you. If you have read Tales of a Fourth Grade Nothing and liked it then you will love this one. I think you will really like the part when Fudge gets in trouble by running away.