Pirates of the Caribbean
Written by Irene Trimble
Illustrated by Elliot Marks and John Bramley
Reviewed by Josh H. (age 11)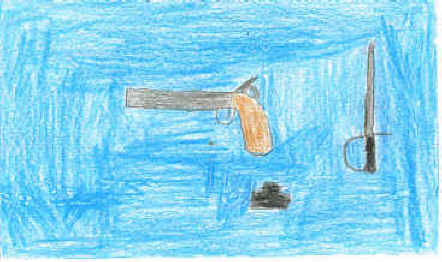 The Pirates of the Caribbean is a really good book. It is about cursed pirates sailing the waters. The pirates are searching for an Aztec medallion that will lift their curse. If you want to hear more?read the book!
I thought this was a good book because there was a lot of action. There is quite a bit of fighting and killing in it that is a little scary sometimes. It has great pirate words in it which make it very entertaining. It can be quite humorous at times. My favorite character is Captain Jack Sparrow because he is funny and unstoppable. My favorite part of the book is the battle between Captain Sparrow and Captain Barbossa.
Pirates of the Caribbean is much like Medieval Times because both have a lot of sword fighting. I would recommend this book because it has so much action in it. People who like sword fighting and lots of action will enjoy this book.