The Day My Butt Went Psycho
Written by Andy Griffith
Illustrated by Andy Griffith
Reviewed by Ian G. (age 10)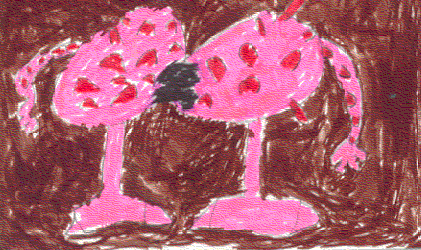 Have you ever encountered the Stenchagator? No?well how about the great white butt? No?well in The Day My Butt Went Psycho Zach Freeman has. Here is how the adventure started. One night Zach?s butt ran away, Zach followed it to a stadium and there were millions of butts: hairy butts, pimply butts, unwiped butts, and even baby butts (all at one butt rally)! Zach listened in on the butts and heard some mumbo jumbo about blowing up a butt-cano and rearranging the head with the butt! He teams up with the B-Team. The B-Team is an adult butt fighting team that fight butts around the world. Will they get to the butt-cano on time?
My opinion is that this book is a really funny, adventurous, and gross book. That is why I love this book. It also has a sequel Zombie Butts from Uranus! There are also many more in the series, YEAH!!! Other books are shorter and most of the chapters are their own stories. My favorite part of this book is when the butt-cano explodes because it is like a volcano! One thing I found interesting is that there weren?t really any other gross books in the bookstores! NO!!!
I would recommend this book to a person who likes gross stuff and also a person who likes Captain Underpants. The writing is pretty similar to Captain Underpants and it is funny and adventurous.