Mystery at Kittiwake Bay
Written by Joyce A. Stengel
Reviewed by Gina P. (age 13)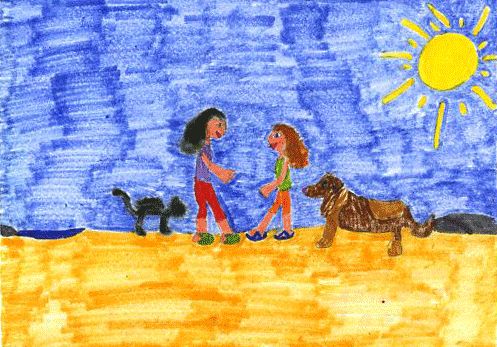 The lightning flashed and shadowed the thief's face. Cassie Heart just moved to Kittiwake Bay with her little brother Danny and her Mom. Cassie works in a convalescent home. Her new friends, Marc Noland and Ryan Jerrick also work there. At the convalescent home, Cassie hears the story of an underground railroad which runs under the convalescent home. But when important objects start to disappear and things start getting crazy, Cassie thinks there really is an underground railroad. Cassie teams up with Marc to help solve the mystery. Can they find the thief before he gets away?
I thought the book was mysterious and suspenseful. I liked the book because it had things around the corner you didn't expect to see there and I thought it was really surprising that it was there. I think I'm a lot like Cassie Hartt because we both like to help out and if we see something strange we want to find out what it is. One character that I found interesting was Ryan because he could hide his emotions so you couldn't tell what he was thinking. It was hard to tell what he would do next. As I read the book, I felt interested at some parts and sad at some other parts. Sometimes I wondered if there are thieves like that in our town.
I would recommend this book to grades 4 and up because I don't think younger people would understand the whole plot of the story. I recommend this book if you like mysteries and suspense. I think the story might interest people who have moved anytime in their life and to see if they are like Cassie in any way.