The Gypsy Game
Written by Zilpha Keatley Snyder
Reviewed by Dylan C. (age 10)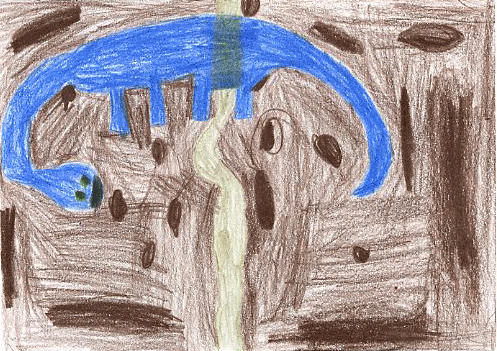 The Gypsy Game was designed to be a mystery about the same characters from The Egypt Game with some new characters like Bear. The main characters are Ken, Toby, April, Bear, Melanie, Marshall and Elizabeth. This story was mainly about Toby and his disappearance. Toby was really part Gypsy. His grandparents wanted to adopt him but his dad said no. His grandparents hated him because they didn't like the man who married their daughter so his dad thinks they want to kill him. Toby's mom died because someone put drugs in her drink. She was on the roof and drank the rest of her drink. She fell off the roof and died.
My opinion of The Gypsy Game was that it was a very suspenseful book. It made me want to keep reading it non-stop. It just kept leaving me hanging chapter after chapter, not knowing what was going to happen next. While I was reading this book, I felt confused at times because I had so many questions of why the characters would do certain things. I also experienced other emotions such as being scared, happy and surprised. My favorite part of the book was when Toby hid in the dinosaur's leg. When the book ended, I wanted to read another one of Zilpha's books. I think she is a great author.
I recommend this book to people who like mysteries.