How to Disappear Completely and Never be Found
Written by Sara Nickerson
Illustrated by Sally Wern Comport
Reviewed by Amanda G. (age 10)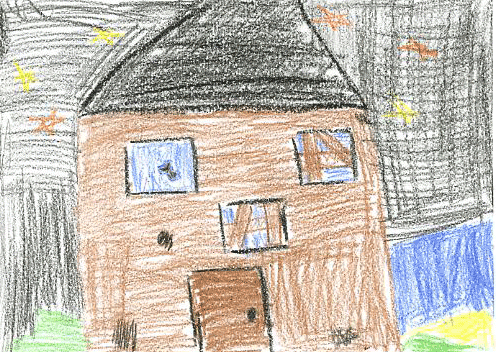 "He's my uncle?" This story is about twelve year old Margaret Clairmont, and the secret of her life: her father's death. The story begins when her mother Lizzie asking her to retrieve a shovel from behind a mansion. The mansion, for some reason, belongs to her mother, who is selling it. When Margaret, going off task, enters the back door, she finds a package addressed to her mother. This was sent to her mother, and sent back around the same time her father died. This leaves Margaret with questions. Is this where my father died? Why does this house belong to my Mom?
I liked this book a lot. It is fun and just as you think the characters are going to get in trouble, they escape. My favorite part is when Margaret runs away to find out the secret of the mansion. A unique character in the book is Margaret's uncle - he's part rat. Boyd lives in the house next to Rat. He is in love with the mysterious comics that Rat writes. Everyone thinks Boyd is weird. During the book, Boyd changes. But you'll have to read the book to find out how.
I recommend this book to kids from ages eight through thirty-two.