The Meanest Doll in the World
Written by Ann M. Martin
Illustrated by Brian Selznick
Reviewed by Ali R. (age 10)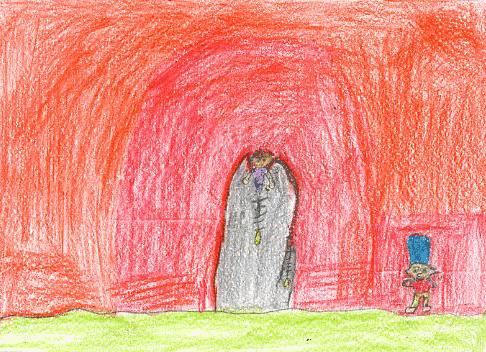 Toys crashing, dolls screaming and stuff breaking - there's more to the long list of things you'll hear when Sandra Doll, one of the few dolls under Mean Mimi's control, is rampaging around BJ's junky room. Mean Mimi is a doll in a princess costume, but she thinks she IS a princess. Because of this, she orders the others around. Annabelle and Tiffany, the good and not bossy dolls, flee from their house and end up in BJ's room. Can they make it back to their house or will they be stuck in BJ's room forever?
This book is funny and happy because the characters do funny things and there aren't many sad parts. The character I feel I am most like is Annabelle because she is easily scared like me. One of my good friends, Darcy, is most like Tiffany because they are both brave. The bad doll changed because she used to be nice but she turns out to be mean.
I would recommend this book to people who like adventure and a bit of action. It is not a boring book at all! After all, who wouldn't like a giant doll stomping down toys?