Chicken Sunday
Written by Patricia Polacco
Reviewed by Kelsey J. (age 8), Tanner D. (age 9)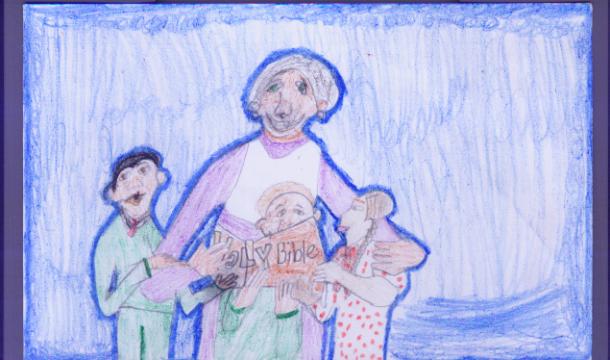 This book is about three children named Stewart, Winston, and Patricia. They always stay at Eula Mae?s house. They ate a special dish every Sunday. The kids tried to raise enough money to buy a hat for someone. Read this story to see what dish they ate every Sunday and to see who the hat is for. Also, read this story to see if the kids raise enough money to buy the hat.
We liked this story because we liked the illustrations. We hope you like them too. If you read this story you will probably want to name days of the week the way they named Sunday, chicken Sunday. You will probably want to have special dishes too. We hope you enjoy it!
Tanner liked it when they paint eggs because they were painted so beautifully. We think the eggs were very well illustrated. Kelsey liked it when the kids sold the eggs. Read this book to see what you will like about it.
We recommend this book to children and adults who like books with good illustrations. If you like books about learning lessons, then this is the book for you.