Tell Me Something Happy Before I Go To Sleep
Written by Joyce Dunbar
Reviewed by D.N. (age 5)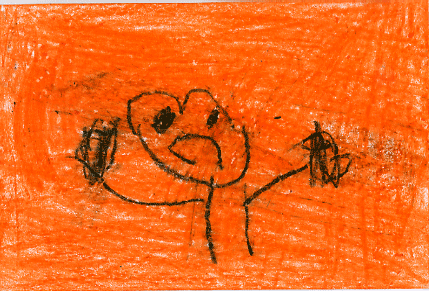 This book is about bunnies and I like bunnies. Willa was tired and couldn't sleep. She tossed and turned and still couldn't sleep so she asked her brother what to do. Her brother showed her toys and other things that were waiting for her in the morning. This helped her sleep.
I liked this book because she couldn't sleep and sometimes that happens to me too. I liked when she looked under the bed and saw bunny slippers because I have bunny slippers too.
This story reminds me of a dream I had about moving toys being nice to me.
I recommend this book to Ms. Finucane to read to our class and our class will like it.
(This review was dictated to Ms. Finucane)