Bunny Cakes
Written by Rosemary Wells
Illustrated by Rosemary Wells
Reviewed by A.W. (age 5)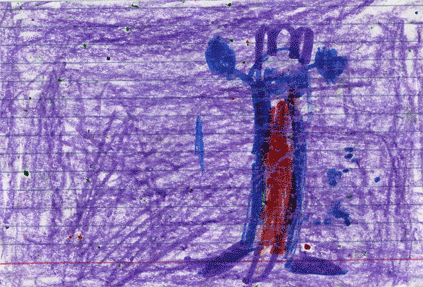 I like Bunny Cakes because Max goes to the store. He wanted red hot marshmallow squirters but he didn't know how to write it. He dropped flour and milk when Ruby was baking a cake for his grandmother's birthday. He wanted to make a cake for her too but needed red hot marshmallow squirters and couldn't get the grocer to understand his writing because he was making scribbles. Every time he went to the store to get something he tried to scribble that he wanted red hot marshmallow squirters but the grocer could not understand him. He finally drew a picture of the red hot marshmallow squirters he wanted and candles for Ruby and brought it to the grocer. Then the grocer understood what he needed. He was then able to make his worm cake for his grandmother and she couldn't decide whose cake to eat first.
I liked this book because Max went to the store and I like to go to the store with my brother. My favorite part was when he made the worm cake because I like worm cakes. I would like to make a worm cake for my mother too. I liked when his sister put the no enter sign up in the kitchen because Max kept spilling and breaking things. It made me laugh.
I think my brother should read this book because it is funny and it would make him laugh.
(This review was dictated to Ms. Finucane.)