Shiloh
Written by Phyllis Reynolds Naylor
Reviewed by Kolton F. (age 10)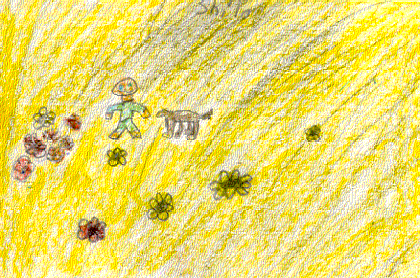 Shiloh is a book you?ll never forget. Why? I?ll tell you. It?s about how a boy named Marty who likes to hunt has to keep Shiloh. Shiloh is a four year old beagle that belongs to Jude Travers. Marty has to keep him a secret from Jude because Jude does not take good care of him. Jude will make Shiloh starve and sometimes he will kick him. But if the secret gets out, will he take him from Marty? One of the lessons in this book is only take an animal that is being abused and help it. To find out if Marty gets to keep Shiloh, read the book.
In the beginning of the story, Jude is a mean character but in the end, he gets nicer. Something special about this book is that it shows how boys want a hunting dog. This book is not like any book I have ever read. I usually read humorous books, but I have enjoyed this serious book. The book reminds me about my dog Kia?s puppies because I wanted to keep them like Marty wants to keep Shiloh.
I would recommend the book because it has a range of emotions. Someone who would like this book would be someone that likes dogs.