Peter Pan
Written by J.M. Barrie
Reviewed by Zachary A. (age 6)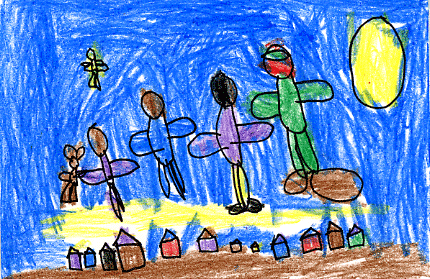 This story is about a boy named Peter Pan who lives in Never Land. Peter tells his friend Wendy and her two brothers how to get to Never Land. They fly there and get to see Peter's underground home. Read this book to find out what they do when they get there.
This book was exciting. It had children flying. Captain Hook was scary and mean. I was happy when I found out the Lost Boys were in the underground home.
I would recommend this book to my friend Tanner because he likes stories about people using swords. This book was like another book I read about Ninja Turtles using swords.
(This review was dictated.)