The Berenstain Bears and the Spooky Old Tree
Written by Stan & Jan Berenstain
Illustrated by Stan and Jan Berenstain
Reviewed by Christopher W. (age 6)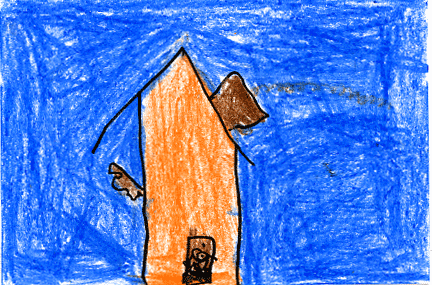 This story is an adventure about three little bears who go into a spooky old tree. They find a Great Sleeping Bear! He is scary because he is so big. Read this book to find out if the little bears make it out of the tree.
I enjoyed this book because it was a little scary. The little bears were being chased by a Great Sleeping Bear. The part I liked best was when the alligator chomped the rope into pieces.
I would recommend this book to my friend Nicholas. He likes to read scary stories like me.
(This review was dictated.)