Biscuit Finds a Friend
Written by Alyssa Capucilli
Illustrated by Pat Schories
Reviewed by Tristen H. (age 6)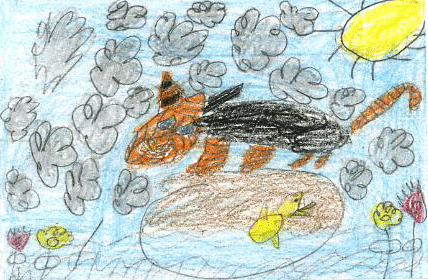 The story was about a girl and a dog. They found a duck and they bring the duck back home. They wanted to put the duck in the water because they did not want the duck to die.
I liked this story because the pictures of the little dog were really cute. It made me happy to see how much fun the little dog was having with the duck. It was cool to see the dog make a new friend and how much fun they had together.
I recommend this story to other kids because it reminded me how to treat other people. It shows how much fun it can be to make new friends.