The Fat Cat Sat on the Mat
Written by Nurit Karlin
Reviewed by Ashley S. (age 6)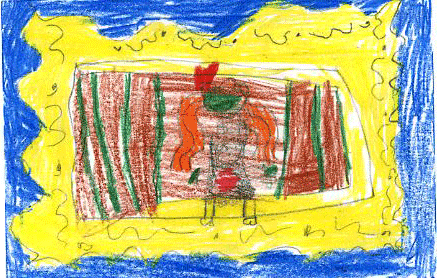 The story was about a fat cat that sat on a mat and how a rat, hat, and a bat tried to get it off the mat. They all belonged to a happy witch named Wilma. While Wilma was out at night the cat decided to get on the mat.
I liked this story because it was a rhyming book. I have a cat too and he causes trouble like the cat in the story. This story reminded me of the "Cat in the Hat" many strange things happened while the witch was out of the house.
I think kids who have cats will like this book. This story was really funny and easy to read.