Number the Stars
Written by Lois Lowry
Reviewed by Ashley K. (age 11)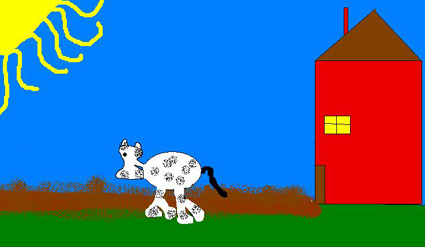 In the book Number the Stars, there are two people who are best friends. Their names are Annerimarie and Ellen. Ellen is a Jew. The setting is during World War II. The Germans are relocating the Jewish people. Ellen, Annerimarie, Annerimarie?s mom, and her sister Kirsty go to Uncle Henrick?s house so Ellen and her family can escape. Will they make it? A lesson in this book was that it is easer to be brave if you don?t know everything.
I thought this book was suspenseful, fun, and exciting all in one! My favorite part was when Annermarie went to Henrick?s boat because it was suspenseful and because the German solders stop her and find the handkerchief. Kirsty is my favorite character because she is interesting and lightheaded also she is not shy around the solders.
I recommend this book to kids ten, eleven, and above. This book is good for people who like historical fiction. You might like this book for its plot in world war two, the wonderful courageous characters, the setting in Densburg, or maybe just because of genre is historical fiction. I hope you will read Number the Stars by Lois Lowry. You will enjoy it.