The Three Bears by Paul Galdone
Written by Paul Galdone
Illustrated by Paul Galdone
Reviewed by Natalie M. (age 8)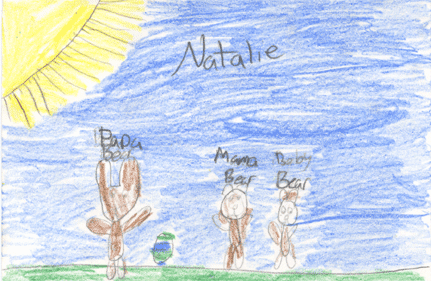 The Three Bears is about when the three bears had dinner and they had porridge. They went for a walk to let the porridge cool. While they were away from their house, a little girl named Goldilocks went into their house. Goldilocks liked baby bear's porridge, chair and his bed. The three bears came home and found Goldilocks in baby bear's bed. They got angry at her, and she ran away.
I think this is a great book because I liked it when Goldilocks ran off screaming to her house. That is my favorite part in the story. She shouldn't have wandered off into the woods by herself. That is dangerous. She shouldn't break into someone's house either. That is against the law.
I think pre-school through third grade would like this story because it is very funny.