Tales of a Fourth Grade Nothing
Written by Judy Blume
Illustrated by Roy Doty
Reviewed by Christian L. (age 7)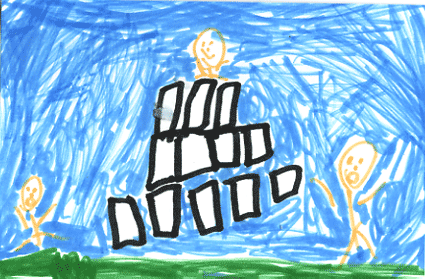 This story starts with a party. Peter Hatcher won a turtle. Peter has a brother named Fudge. He bothers Peter all the time. Fudge is a brat. He ate a flower and he ate Peter's turtle. Read the book to find out the other bad things he did.
This story reminds me that I'm smart like Peter and my brother reminds me of Fudge. Reading this book makes me feel silly and made me think about funny stuff. Fudge is the best character I think because he is the funniest one. He did so many things that made me laugh. My favorite part was when Fudge ate the turtle. I liked it because Peter got mad and everybody else laughed. I did too!
I reommend this book because I give it TWO THUMBS UP! Fourth graders and older people can read the book by themselves.