The Capture
Written by Kathryn Lasky
Reviewed by Scott B. (age 10)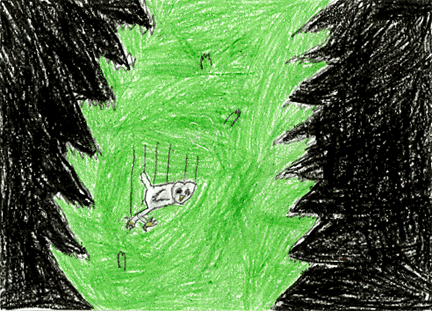 Down - down - down. Soren, a barn owl, lives in The Forest Kingdom of Tyto. Soren wakes up to find he's at the foot of the tree, where his nest is on. A pair of claws grabs him around the middle. He is taken to St. Aegolius Academy for Orphaned Owls. They say it's an orphanage, but Soren thinks it's far worse. He and his new friend Gylfie must escape. But the only way out ... is up.
I thought this book was great. I liked it because it was full of adventure. I felt like I was watching a movie because the author's descriptions were so good. I could picture the story in my head. It made me wonder what I would do differently if I were the main character. The book is unique because humans are extinct and owls are the most dominant species. A character I found interesting was Twilight because he was raised by so many different animals. Twilight was able to adapt to the different animals' abilities.
I would recommend this book because it is full of action. Kids who like to read books that have suspense and adventure would enjoy this book. This book may interest people because the owl characters act so much like humans. This book was so enjoyable, that I could not wait to read the next book in the series.