Little Quack
Written by Lauren Thompson
Illustrated by Derek Anderson
Reviewed by DominicN (age 6)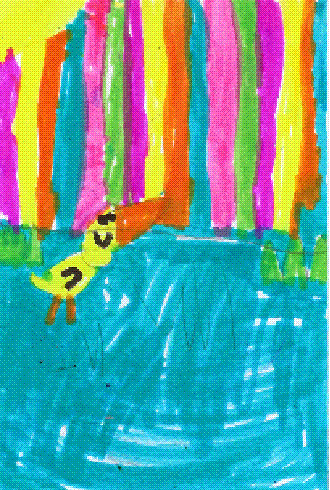 There were five little ducks. Their mom wanted them to paddle in the water with her. Read this book to find out if they ducks left their nest or stayed scared.The lesson taught in this book is not to be scared.
I was excited when Widdle jumped into the water. I liked the quack-u-lator that told you how many ducks were in the pond! I liked Little Quack because he was funny. I thought the book was good because it teaches you math. The book also teaches you a lesson. The story reminds me of my family because I have five brothers and sisters.
I recommend this book to people who like duckies and happy stories! Thank you SarahR, my Reading Buddy.
(This review was dictated to a 5th grade Reading Buddy.)